REGISTRATION
Each year the Iowa SHRM State Council sponsors one of the largest conferences in the Midwest for HR professionals. The conference invites top-talent leaders from across the country to share their expertise and knowledge in all areas of Human Resources. Offering a wide range of programming from entry level to senior leadership, we have packed our two-day conference with insightful resources in a variety of areas!
Register now to gain exceptional educational and networking experiences necessary for the HR professional. Join us on October 11-13 for this wonderful event!
Once registered, if you do not receive an email confirmation of registration, please check your SPAM folder. Confirmations are sent after successful registration.
---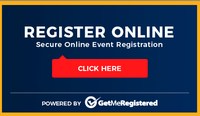 Click above to register online via GetMeRegistered
Confirm your registration by clicking on the image below.
If you prefer to pay by check, click here to access the paper registration form.
Registration packages:
All reservations are non-refundable. 
Pre-Conference Only (Wed., Oct 11)
$100.00 registration (through 10/10 at 11:59PM US/Central)
$75.00 Full Time Student registration (Full Time Student = at least 12 credit hours) (through 10/10 at 11:59PM US/Central)
Full Two-Day Conference (Thur., Oct 12 – Fri., Oct 13)
Includes Thursday Exhibitor Reception with appetizers and 2 free drinks.
$375.00 early registration (through 8/15 at 11:59PM US/Central)
$460.00 registration (8/15 at 11:59PM US/Central through 9/30 at 11:59PM US/Central)
$500.00 late registration (9/30 at 11:59PM US/Central through 10/10 at 11:59 US/Central)
$100.00 Full Time Student registration (Full Time Student = at least 12 credit hours) (through 10/10 at 11:59PM US/Central)
Full Two-Day Conference plus Pre-Conference (Wed., Oct 11 – Fri., Oct 13)
Includes Thursday Exhibitor Reception with appetizers and 2 free drinks.
$475.00 early registration (through 8/15 at 11:59PM US/Central)
$560.00 registration (8/15 at 11:59PM US/Central through 9/30 at 11:59PM US/Central)
$600.00 late registration (9/30 at 11:59PM US/Central through 10/10 at 11:59 US/Central)
$175.00 Full Time Student registration (Full Time Student = at least 12 credit hours) (through 10/10 at 11:59PM US/Central)
Thursday, One-Day Rate (Thur., Oct 12)
Includes Thursday Exhibitor Reception with appetizers and 2 free drinks.
$290.00 registration (through 10/11 at 11:59PM US/Central)
Friday, One-Day Rate (Fri., Oct 13)
$210.00 registration (through 10/12 at 11:59PM US/Central)
---
Email any questions about registration to registration@iashrm.org