Registration
Unable to attend the full 3 day conference? No problem – sign up for what you can attend. Multiple options to chose from and your sure to walk away with an abundance of information!

Register today! Click the graphic below to go to the registration page.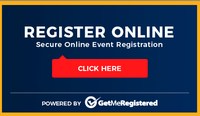 Volunteers and Conference Goers will receive a cool T-Shirt to commemorate the event! We can't wait to see you there!
Each year the Iowa SHRM State Council sponsors one of the largest conferences in the Midwest for HR professionals. The conference invites top-talent leaders from across the country to share their expertise and knowledge in all areas of Human Resources. Offering a wide range of programming from entry level to senior leadership, we have once again packed our conference with insightful resources, including business and HR strategy, talent acquisition and retention, employment law, organizational development, employee engagement, technology, workforce management, and more.
Hotel Information
Your web page address is: https://www.hilton.com/en/hi/groups/personalized/D/DSMDIHH-SHRM-20211006/index.jhtml?WT.mc_id=POG
Group Name: Iowa SHRM State Council
Group Code: SHRM
Check-in: 06-OCT-2021
Check-out: 08-OCT-2021
Hotel Name: Hilton Des Moines Downtown